CSI is a highly experienced airport baggage handling systems installation company, providing installation services to the airline industries. Having installed systems since 1976, the company has become known as a reputable conveyor installation company, we have installed baggage handling systems at most of major airports throughout and the UK, systems ranging from large sortation systems to single conveyor arrangements.
We pride ourselves in our workmanship, working in close partnership with our customers we can become fully involved from the initial stages of design through to the installation, completion, operation and maintenance. We provide maintenance support as well as system upgrades and refurbishments, we carry out free surveys of entire systems and submit a fully comprehensive reports of potential problems and necessary repairs, with recommend preventive maintenance schedules to ensure systems continue running trouble free.

AIRPORT INSTALLATIONS
Baggage Handling Systems
CSI have been involved in the installations of baggage handling systems at many of the UK's major airports, we know airport baggage systems, having installed both new terminal systems and upgraded existing handling systems.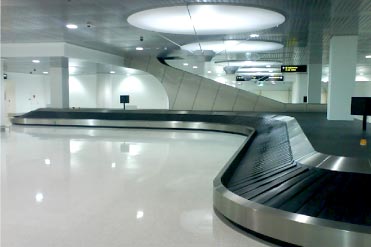 Airport Baggage and Parcel Systems
Check-Ins, Carousels, Tilt Sorters, Screening, Transporters, Merges, Diverters, Power Curves, Ploughs.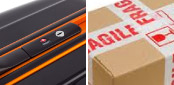 CSI install both commercial airport baggage handling systems and freight cargo systems for major parcel dispatch customers such as FedEx, we also provide 24 hours cover during startup pre-hand over periods, ensuring that any problems that may arise after installation are corrected immediately.
CSI always work safely . . .
Always mindful of what we are doing and those around us, our first consideration is safety when installing.

Carousels Safely Installed