Material Handling Systems
Slatted Conveyors, Roller Conveyors, Belt Conveyors, Chain Conveyors, Power Bends, Sorters, Carousels, Pipe Conveyors some the many systems we have installed.
• Automotive
• Airports
• Parcel Handling
• Distribution
• Automatic Storage & Retrieval
• Food Processing
• Dairies, Distillers, Soft Drinks
• Pharmaceuticals
• Steel Manufacture
• Concrete & Block Forming
• Mining and Quarrying

CSI have installed handling systems for some of the worlds leading conveyor manufacturers, installing everything from single systems to entire production plants. With over 30 years of experience within the material handling industry, we know how best to efficiently and safely install conveyors.
Years of experience in overcoming problems, we have been involved in hundreds of installations and none go without some issue, we have a wealth of experience to offer on site for you.
We have installed systems for Fords Motors, ICI, Castrol Oil, Coca Cola, Express Dairies, Nabisco, Fox's Biscuits, Kelloggs, Procter and Gamble, Quaker Oats and many other major manufactures. Having worked throughout the UK and mainland Europe installing handling systems, we have always completed the installations we have been involved in, on time.
We pride ourselves in our safety at work, we are more aware of safety after years of on site experience. We know the many hazards, simple jobs as well as complex installations are just as likely to cause accidents, which is why we are never complacent in our work.




Installing Handling Systems is Our Business
CSI specialise in the installations of material handling systems, having installed handling systems for major conveyor manufacturers for over 30 years. We technically understand conveyors from their design and manufacture to their specification and operation.

Carousels

Widely used and seen in Airport arrivals, carousels are also used for the loading areas of airports and for mail order.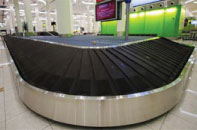 Tilt Tray Sorters

Tilt-tray sorters are used in baggage handling, mail order, express carrier, and package delivery companies.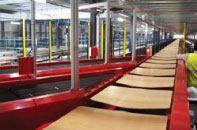 Roller Conveyors

Used in a wide range of industries from warehouses to production plants, anywhere that goods boxed and packaged need transporting.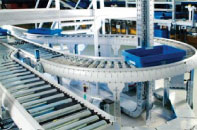 Overhead Track Systems

Used where items to be moved are bulky, distances can be long and when floor space is premium.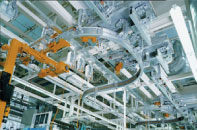 CSI always work safely . . .
Always mindful of what we are doing and those around us, our first consideration is safety when installing.

Conveyor Safely Installed